I snagged a nice looking old Hammond clock off of eBay for my wife. It is marked as being made by the Hammond Instrument Company, which puts the date of manufacture somewhere between 1937-1941. I figured this could make for a fun project and be something my wife and I would enjoy having.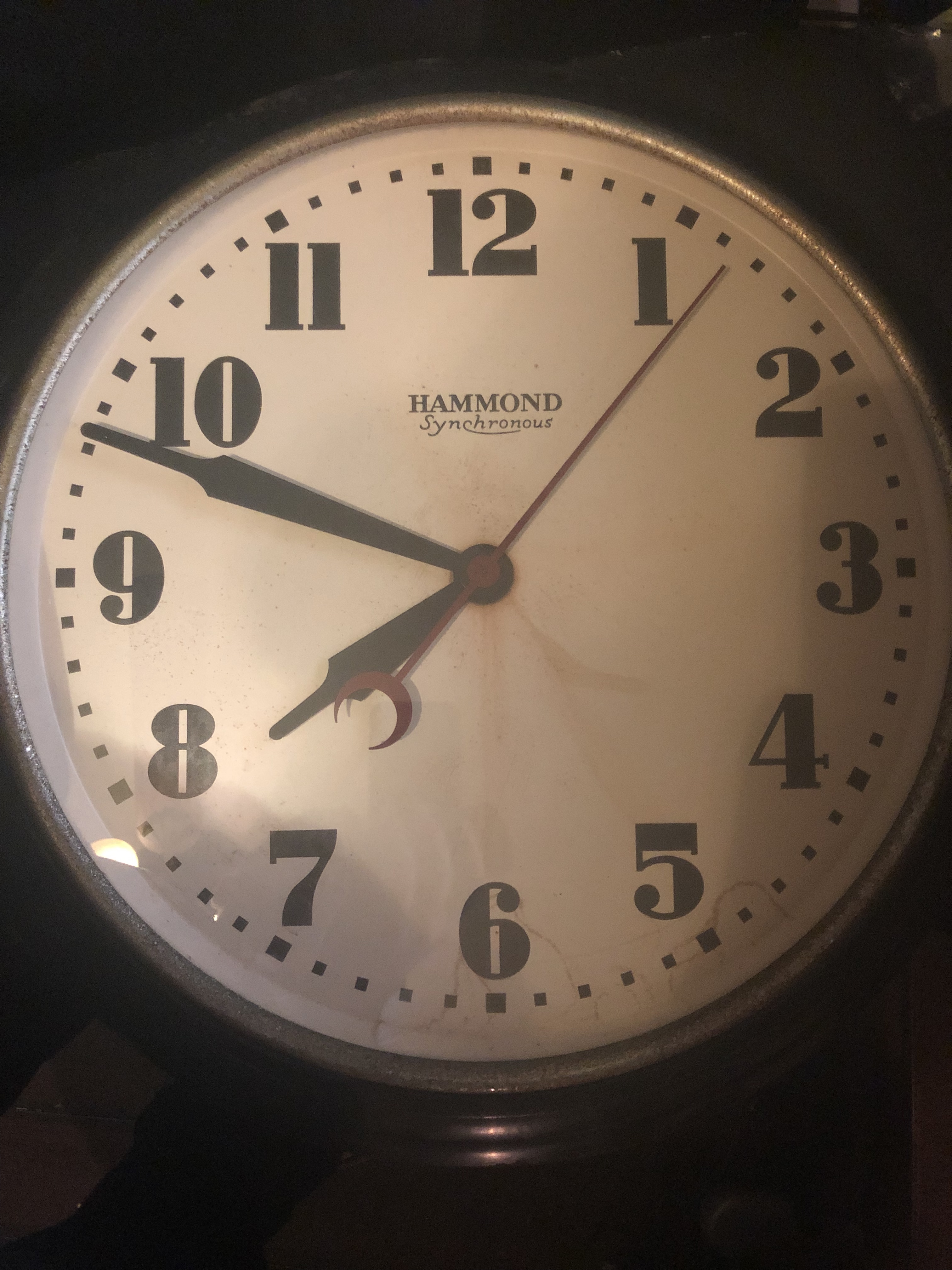 For starters, I need to address the power cord. The original had been cut off and a new one was taped on. This has to go.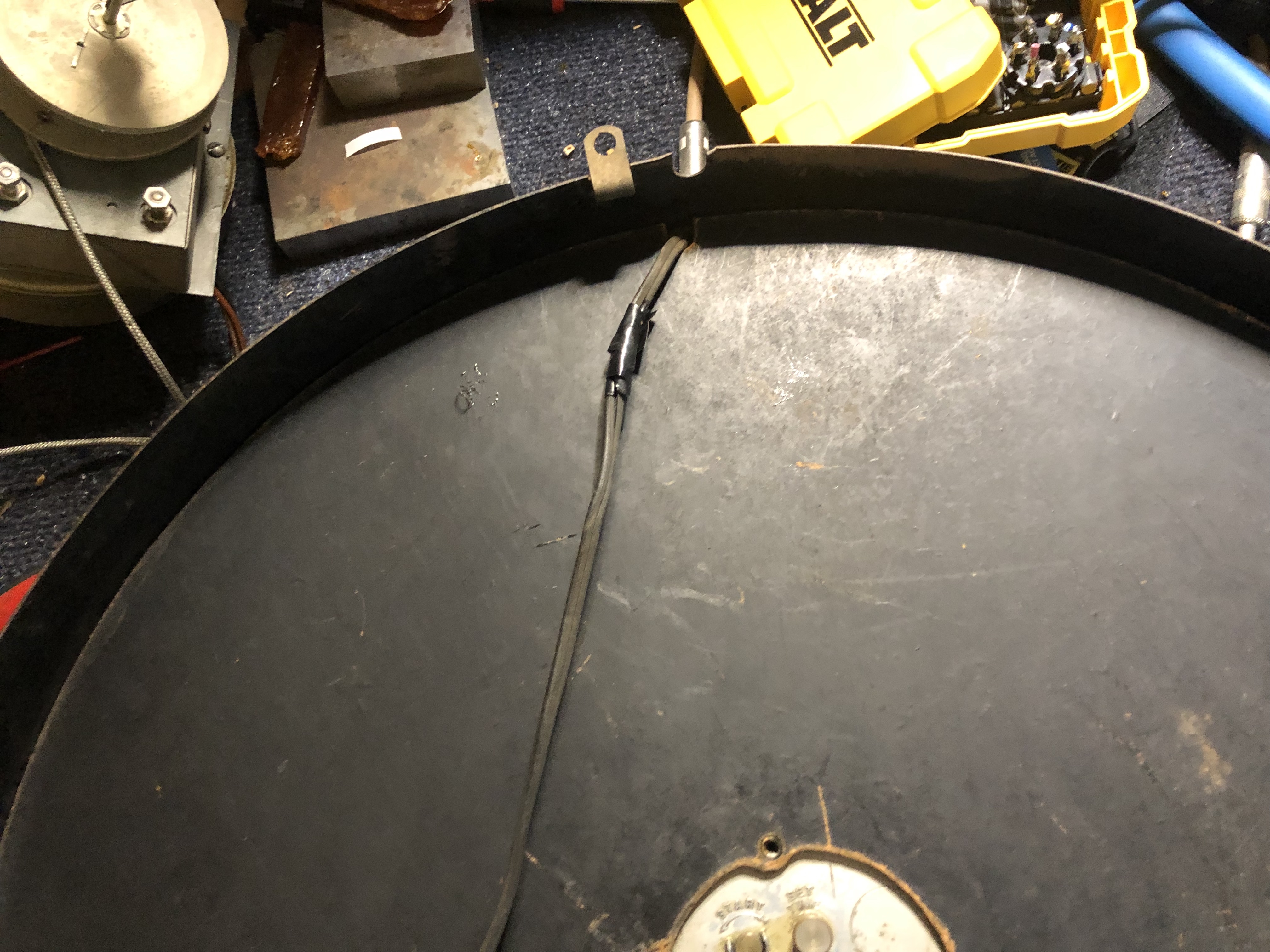 I followed this book for instructions, and it was easy to follow. As opposed to most of my "projects", it was pretty nice having a guide so I can figure out what I'm doing.
Do you see the exposed wires due to the cracked power cord running into the coil?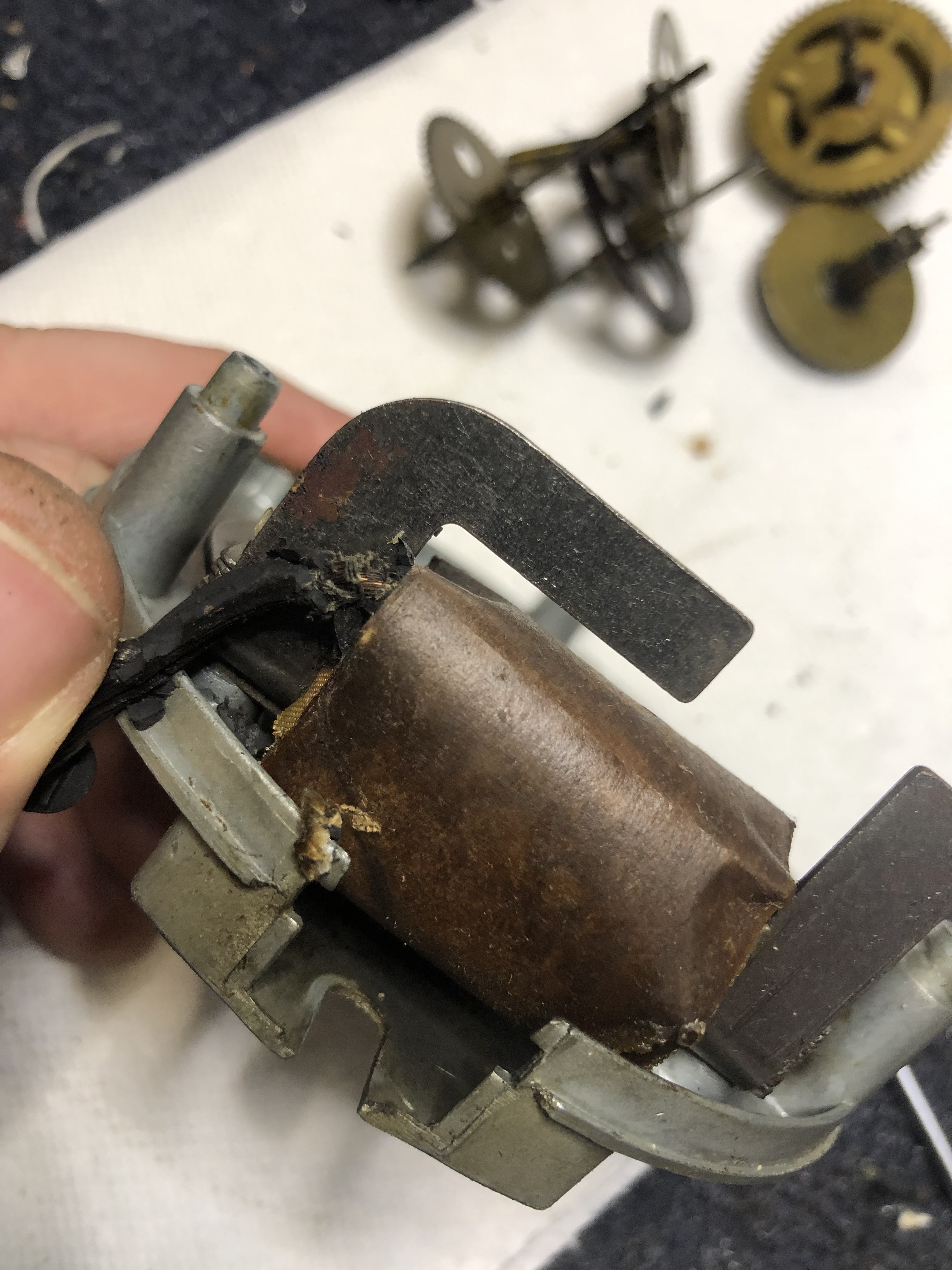 As I was taking this apart, the old power cord fell apart on me, and ended up breaking a bit of the wire that runs to the inside of the coil. I luckily ended up having enough to work with.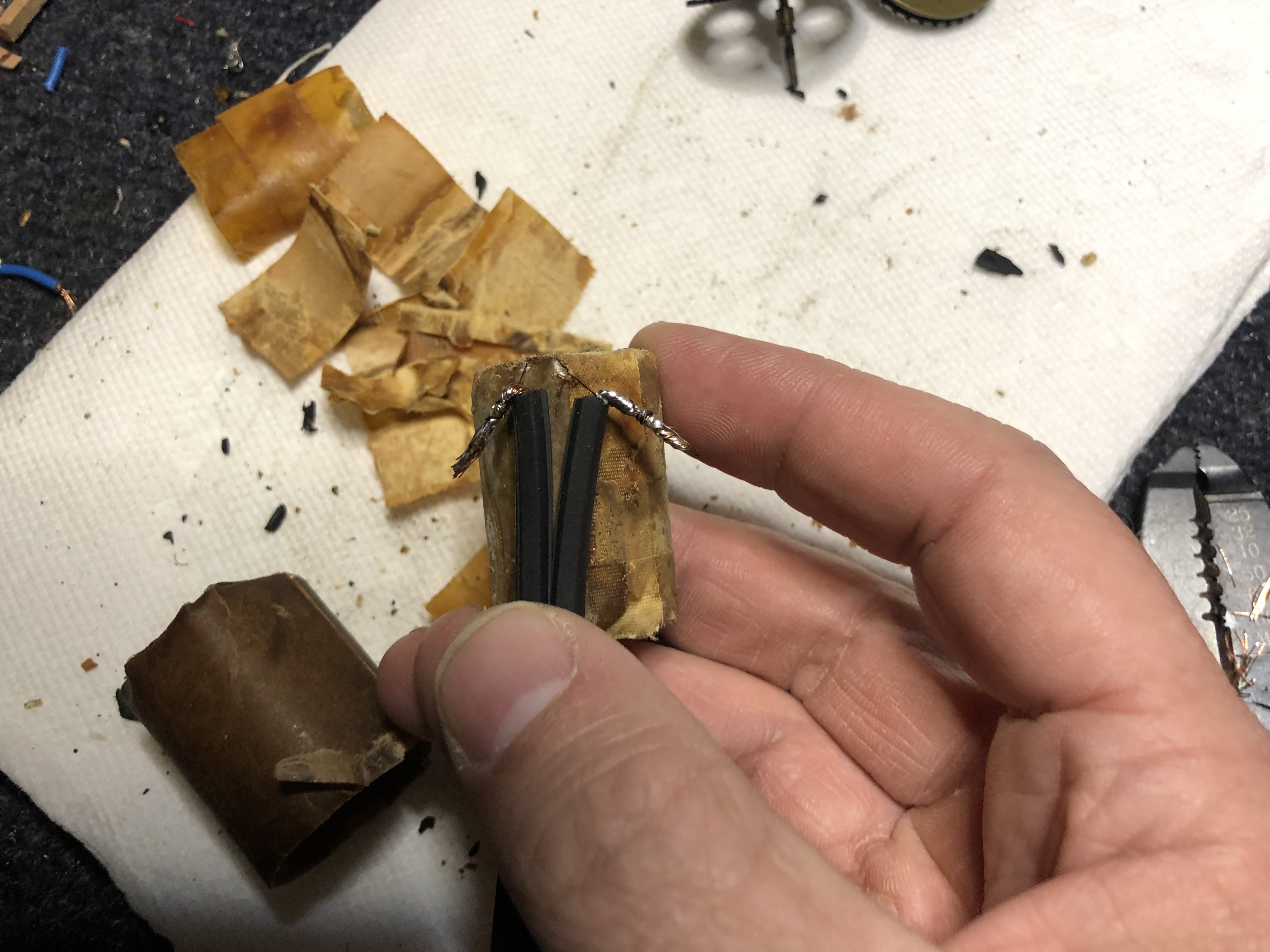 After soldering on the new power cord, time to tape it up and move onto the rest of the motor.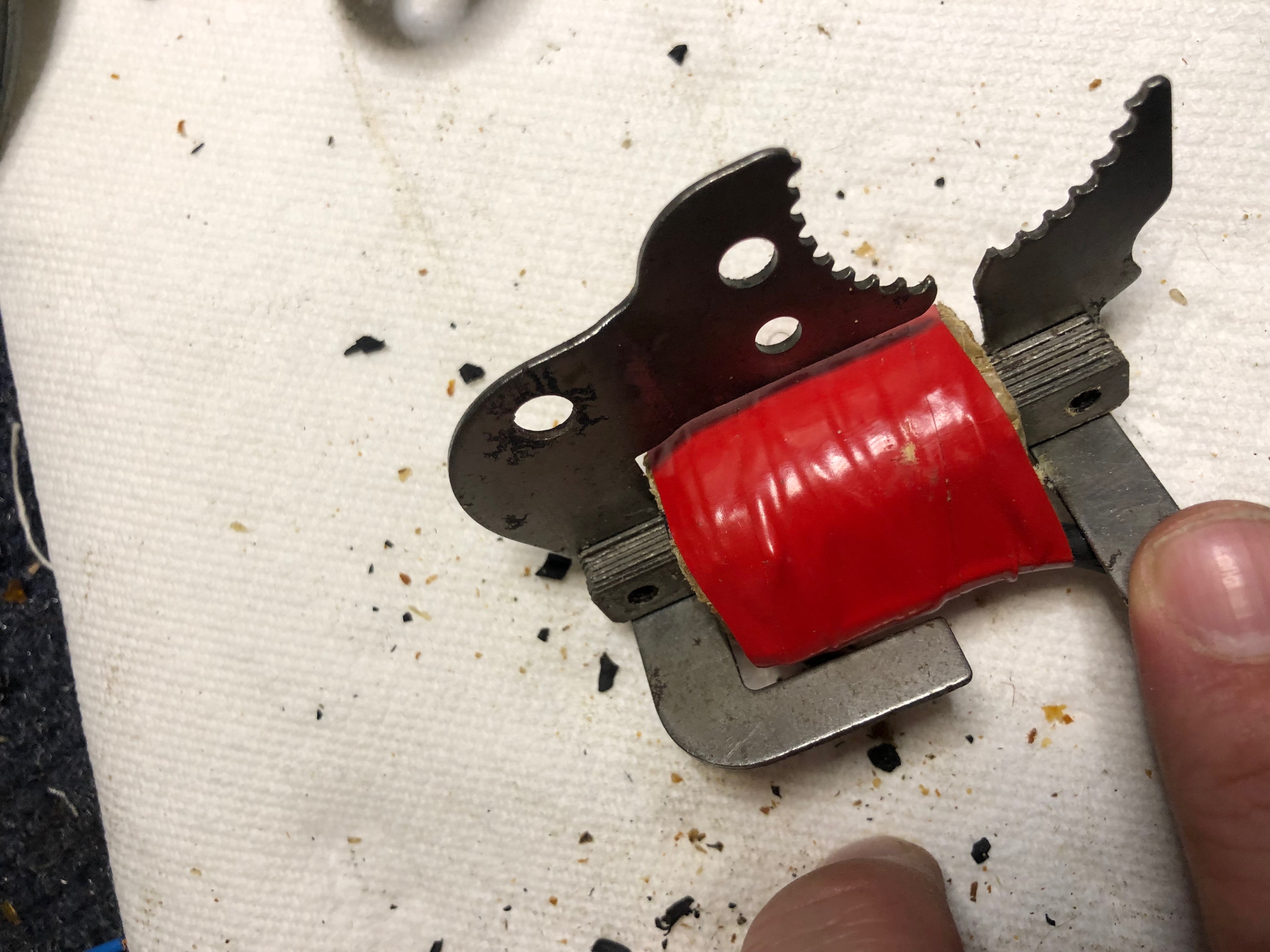 Movement
Naptha and toothpicks were used to clean all of the gears. After cleaning it up, I applied some oil as per the instructions in the book I linked to above. At this point, it is easy to start, and runs well.
Clock Body
As you can see, the body of the clock has some issues with rust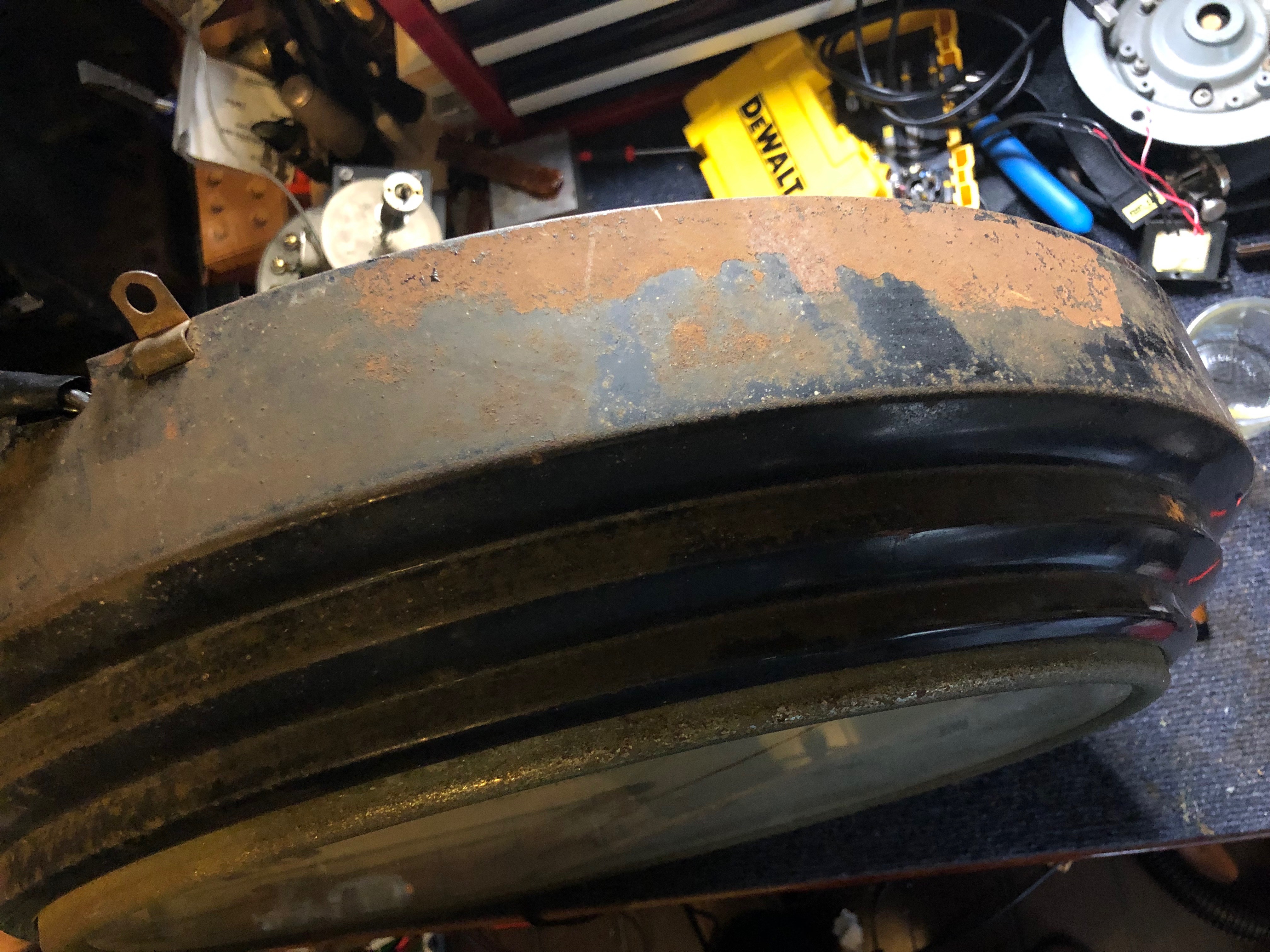 So I cleaned these up with some 220 grit sandpaper and hit it with a leveling enamel primer: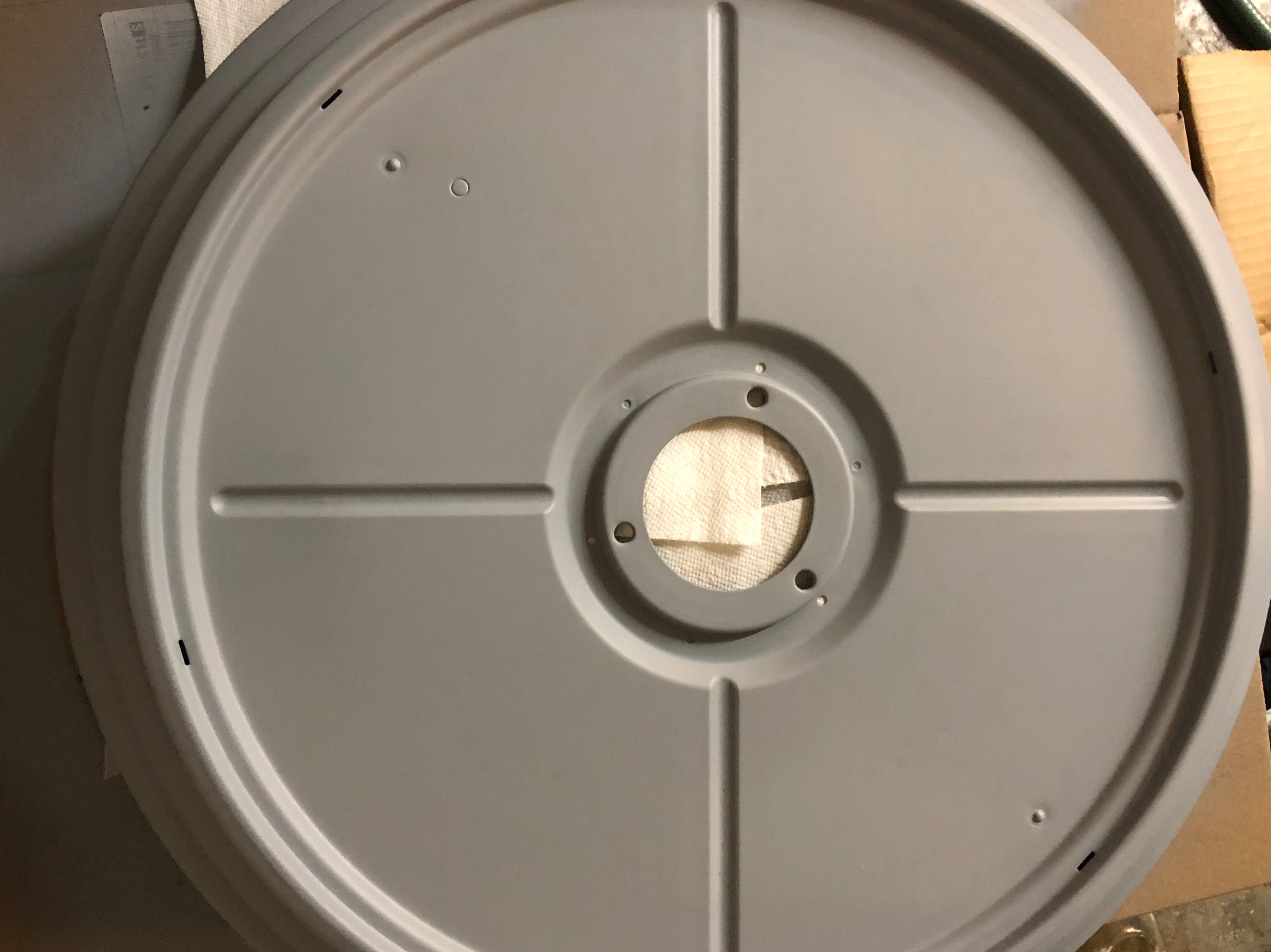 After a couple hours, I used some flat black automotive paint, and now it looks good as new!
As the photo below shows, the bezel was rusted and badly pitting. I worked on it with some 220 grit sandpaper, and finally decided to just stop. It is mostly cleaned up now, but far from perfect.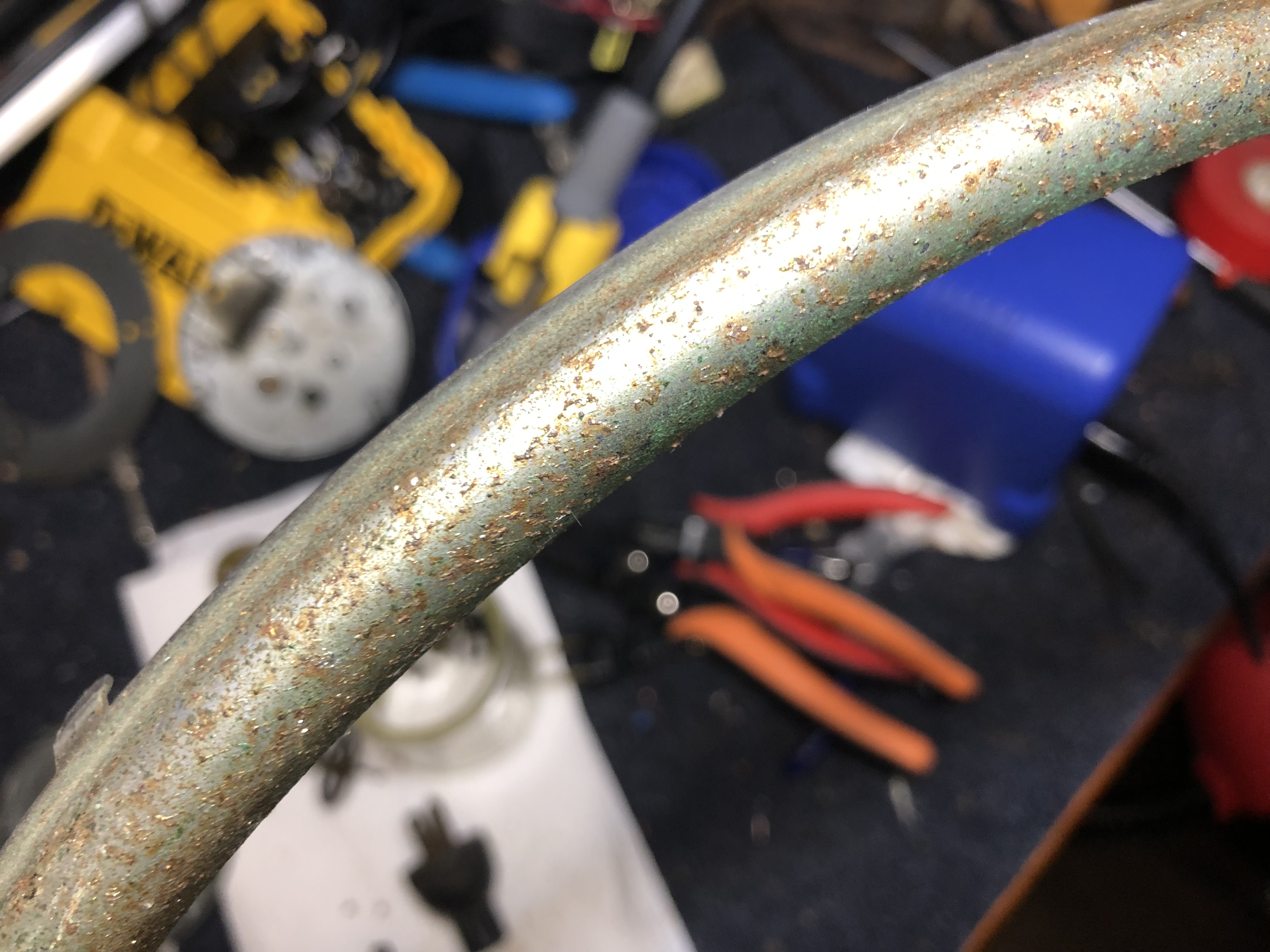 Clock Face
The face is far from perfect. It has a lot of surface scratches and has been stained from being over-oiled over the last ~80 or so years. While made from metal, I didn't want to scrub too hard on it for fear of damaging the lettering. None of the old oil wanted to come off, but it gives the clock face a nice charming look.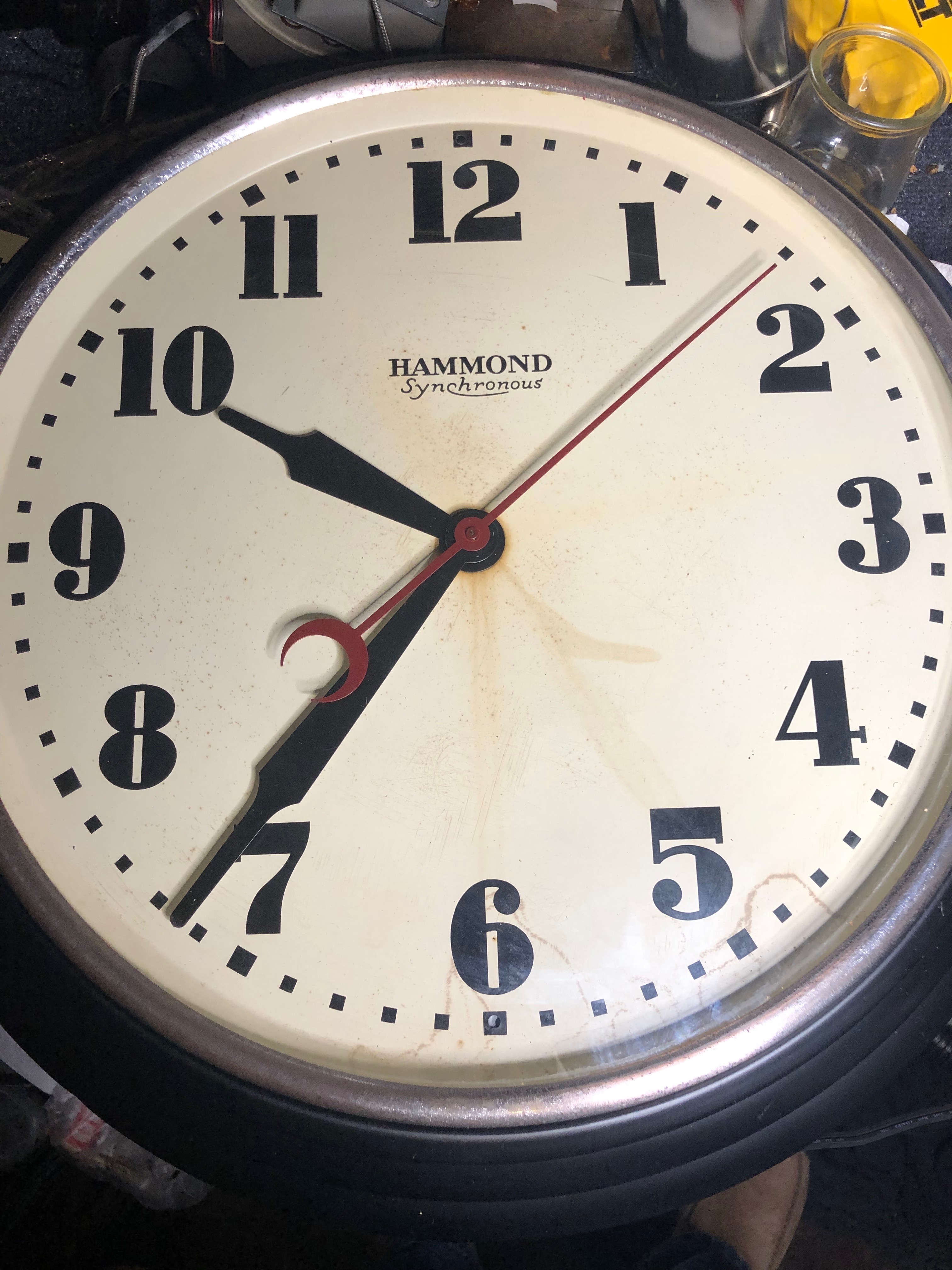 The clock is dead-silent and the time is spot on. We will enjoy having it for years to come.