I've been so much slower than I wanted to be on my A100 to portable B project. Life & work happens. ¯(°_o)/¯
In the meantime, I picked up a B2 for a a really reasonable price off of Craigslist. Shortly after getting the instrument, I found out Booker T was coming to town. He was doing an educational "hit" and I was asked if they could use my instrument for the clinic with his band. My terms for the rental were as follows:
I along with my wife get to meet Mr. Jones & get our photo with him.
Someone supplies a truck and muscle to help me move it.
Everyone was fine with that, and Booker T was cool with the fact that I had a B2 & a shorty cabinet with a 147 Leslie amp, so we were on!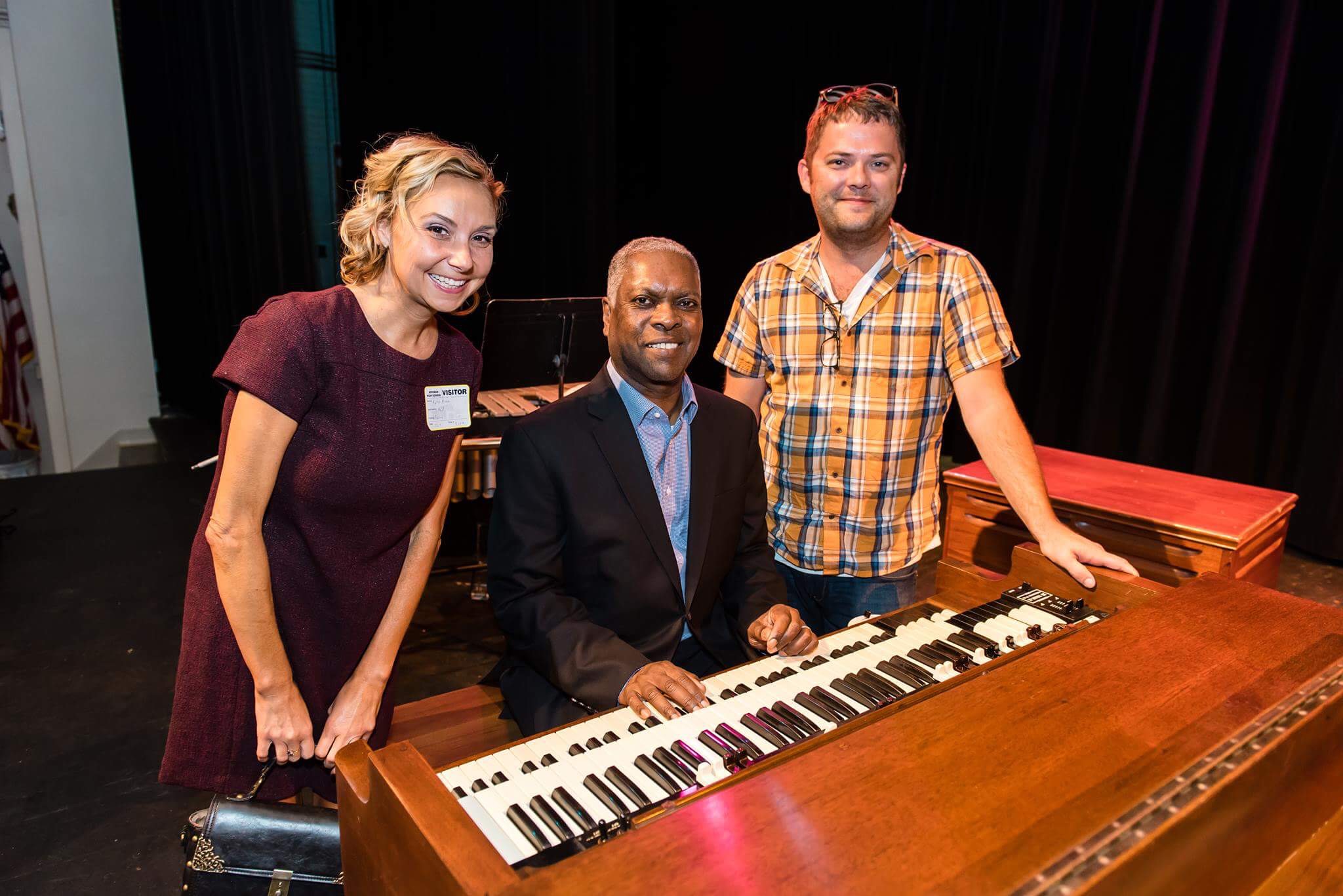 Photo by Scott Schaefer
It was pretty special to be able to meet him.
A couple weeks later, my friends at the "We Always Swing" Jazz Series used the instrument for a concert with Larry Goldings. As one would expect, for a concert like this, most musician riders expect a B3 with 1-2 Leslie 122s. I was put in contact with Larry to explain what I had done with the instrument (TrekII reverb/percussion, new felts, etc, etc) and the main thing he was concerned with was tremolo/off on the Leslie. Larry was extremely gracious and gave me some nice feedback on the instrument. Most things he was expecting were differences between late B2's like I have and a mid to late B3 (vibrato depth & brightness up high).
I explained to him that Booker T played the instrument a couple weeks before and my wife & I got a photo, he was happy to do the same.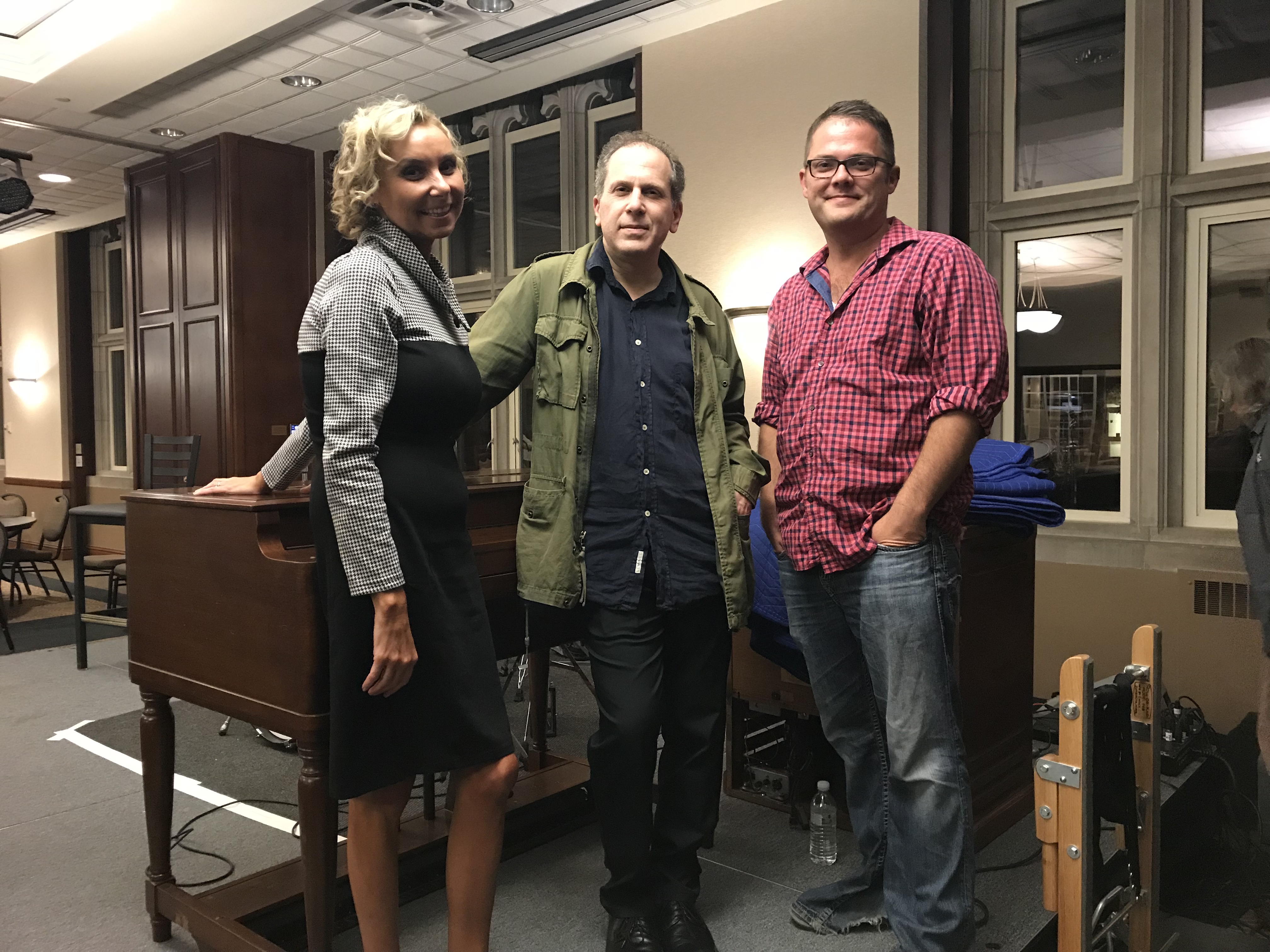 So in the first month or so of having this instrument, two of the best organ players on the plant played an instrument I own & restored.
Pretty damned cool :)