Starting the cabinet over
I've lost momentum on this project due to work and other obligations, but I'm trying hard to press on. Up to this point, my overall approach to woodworking has been to wing it. I thought this would work really well given that there are no real plans for a B3 chop I've been able to find. However, this approach failed me for a couple reasons:
My material choices weren't very good. I had purchased plywood from a big box store, and it was frankly not very high quality.
I made some mistakes in the overall design & construction. For example, I used 1/2" plywood in places, and just silly decisions that I won't be happy with long term in other places.
So that being said, I decided to call that first one a practice round and just start over. I picked up two sheets of A1 3/4" cabinet grade birch plywood from a local supplier.
I'm also taking the opportunity to learn SketchUp and actually try to draw up some plans. I found the keybed in the "3D Warehouse" and it was the right overall dimensions, so I borrowed it for my cabinet design.
Here's what I've come up with so far: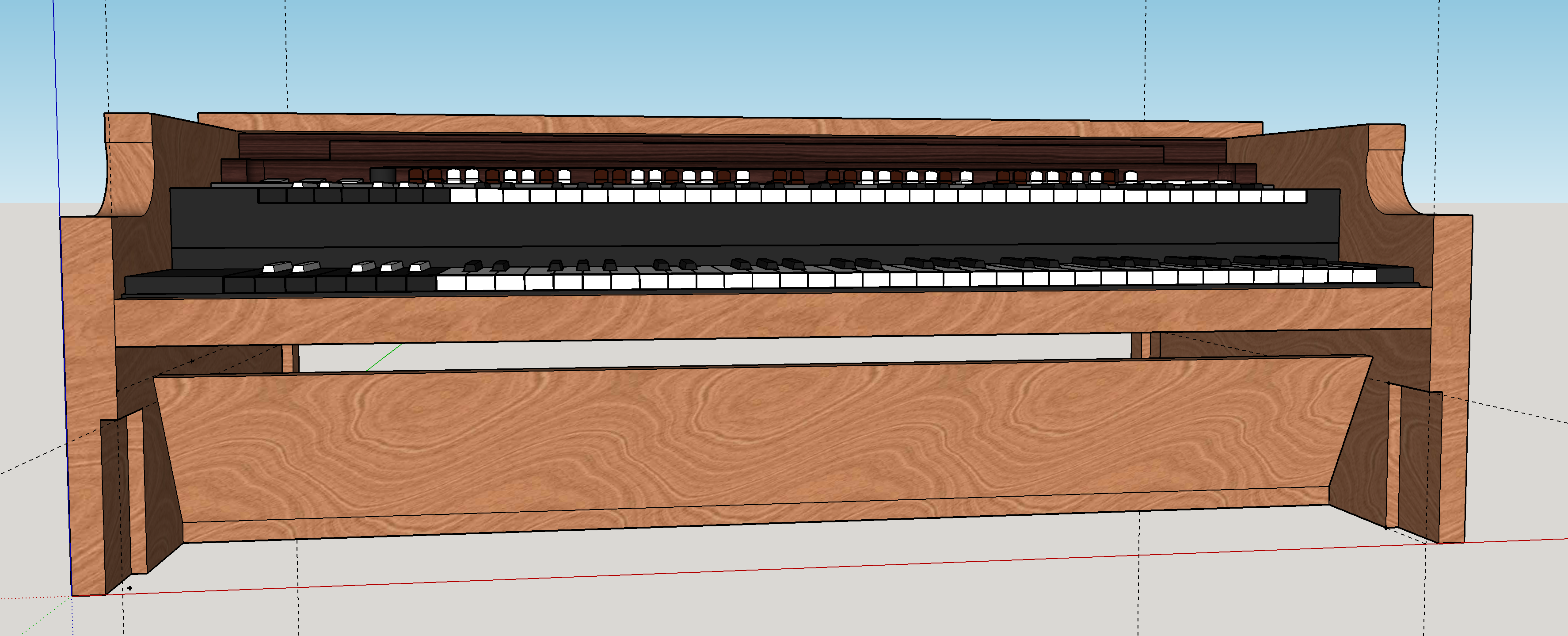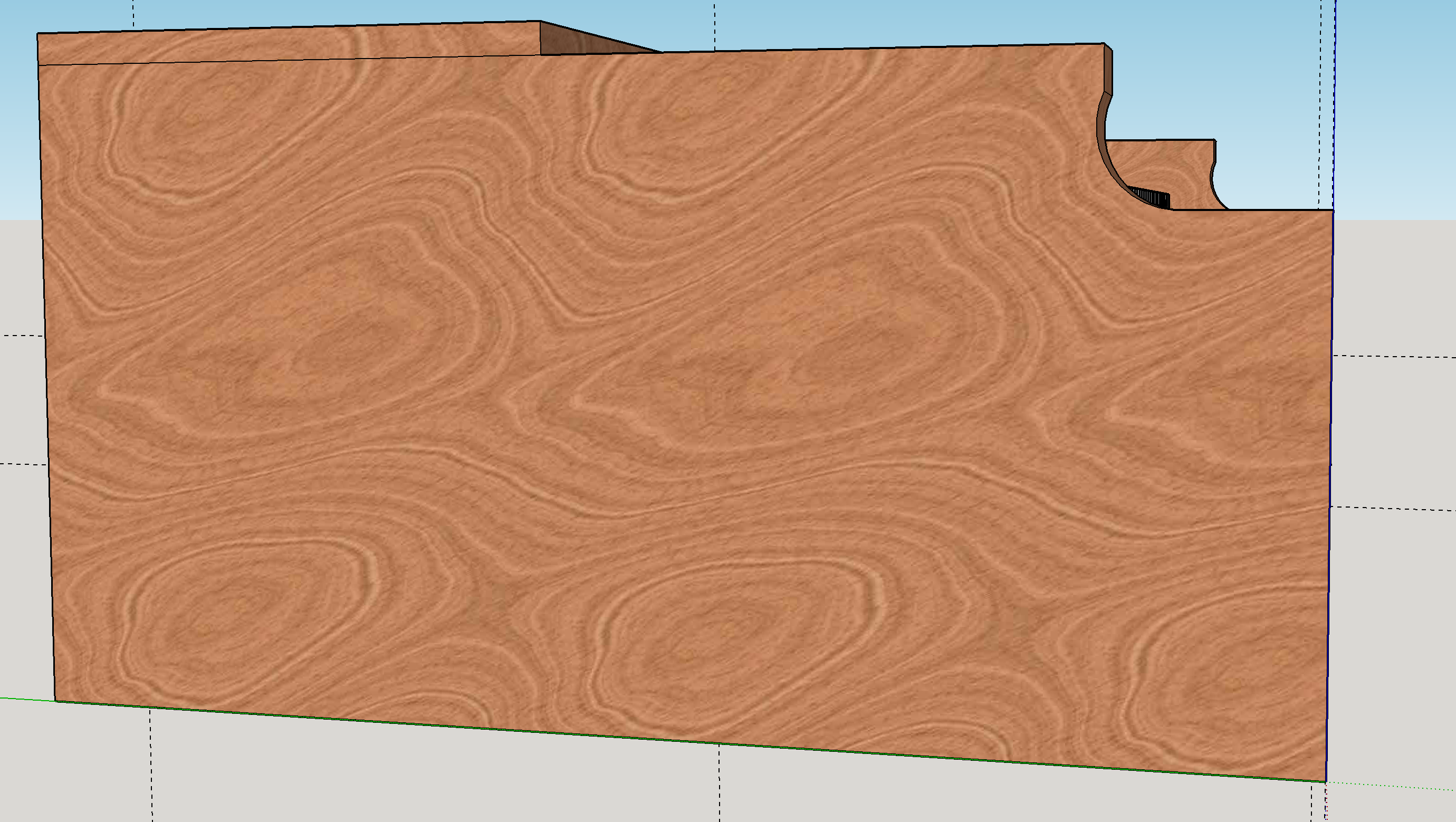 I still need to figure out where my wheels for the TWG are going to go. I'm still not sold on the two holes in the back. It makes some sense to me to separate the electrical plug and signal plug, but I might just be overthinking it. ¯\_(ツ)_/¯
I am making the fallboard for a cover, and I'll use two latches on the front rail to connect it. Also in my first attempt at this, I realized that I'm really terrible with a jigsaw. I've made a template out of some MDF that I'll use with a router to make those corner cutouts. I think it will end up looking far better than my terrible attempt with the jigsaw.
Here's hoping that the second time will be the charm. I'll keep 'ya updated.